Winemaker & owner of Batista Estate Wines, Bob Peruch, will present a mini vertical tasting of his museum wines from 1996 to the present release;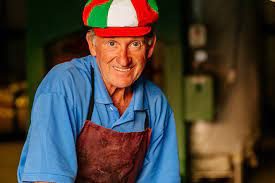 2021.
This will be an afternoon of continuous food and wonderful pinot noir from Bob's winery in Manjimup.  It is limited to 32 members and will feature never-to-be-seen again pinots from Batista.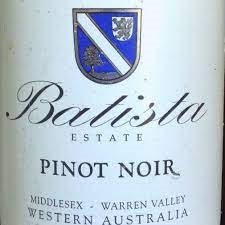 When:  Sunday 21st August, 2022 
Time:  12 noon through to 4pm
Where: La Vigna Cellar: 302 Walcott St, Menora WA 6050
Dress:  Smart Casual – Members with IWFS name tags 
Cost:  $135 per Member     $145 .00 per Guests or Non-Members                                                                                                                         (Please email me your reservation if you are paying via EFT.  Remember a booking is only confirmed on us receiving payment)
Bookings close on 14th August 2022 unless booked out earlier.
 To raise the standard of the culinary arts …….. with the opportunity and ability to bestow a fair measure of appreciation upon deserving chefs and others presenting and coordinating functions;
Contirbution to the Youth Development Fund: If you would like to make a contribution to the YDF fund, which looks to support and sponsor young and developing personnel in the food and wine area, please make use of the option in ticketing .