Wine Maker's Dinner: we are once again delighted to have Pierre of Chez Pierre host our dinner and we are proud to feature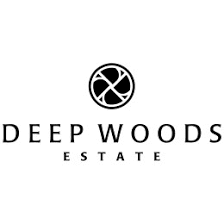 Deepwood Winery.
Deepwood, with its state-of-the-art winery, is at the frontline of producers leading a new wave in Margaret River. With a talented team that combines traditional and modern winemaking techniques, Deep Woods has become arguably Australia's best and most consistent producer of Cabernet Sauvignon and Chardonnay, as well as the biggest producer of Rosé in Western.
This year, Deepwood Wine maker Julian Langworthy has been nominated as Wine Maker of the Year for James Halliday.
When: Monday 27th June, 2022
Time: 6:30pm for 7pm
Where: Chez Pierre Restaurant 131 Stirling Highway, Nedlands WA 6009 info@chezpierre.com.au

Dress: Smart Casual – Members with IWFS name tags or lapel badges would be useful
Cost: $165 per Member $175 .00 per Guests or Non-Members (Please email me your reservation if you are paying via EFT. Remember a booking is only confirmed on us receiving payment)
Bookings close on 20th June unless booked out earlier.