Dinner at the Royal Perth Yacht Club.
Members and guests are invited to enjoy an evening beside the Swan in one of Perth's most prestigious yacht clubs. Home of the 1983 America's Cup winning syndicate and 1987 Cup defender club.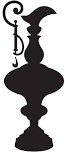 This will be a night to reminisce about this mighty sailing achievement and enjoy the ambience, hospitality and food of the Club. The foods will be paired with the outstanding, award winning wines from David & Anne Mazza.
Mazza wines produce little known Spanish & Portuguese varietal wines grown on their vineyard in Donnybrook. Tempranillo, Graciano, Bastardo, Tinta Cão, Touriga Nacional, Sousão – and now Planta Fina – unfamiliar grape varieties in Australia that thrive in our climate and produce delicious wines.
Most are somewhat unfamiliar grape varieties in Australia but thrive in our WA climate and produce delicious wines that will delight you.
When: Friday 21st October, 2022
Time: 6:30pm for 7pm sit down
Where: Royal Perth Yacht Club Australia II Drive, Crawley Western Australia. ww.rpyc.com.au
Dress: Smart Casual – Members with IWFS name tags & medallions
Cost: $160 per Member $170 per Guests or Non-Members (Please email me your reservation if paying via EFT. Remember a booking is only confirmed on us receiving payment)
Bookings close on 13th October, 2022 unless booked out earlier.
To raise the standard of the culinary arts …….. with the opportunity and ability to bestow a fair measure of appreciation upon deserving chefs and others presenting and coordinating functions;
Contirbution to the Youth Development Fund: If you would like to make a contribution to the YDF fund, which looks to support and sponsor young and developing personnel in the food and wine area, please make use of the option below .